Welcome!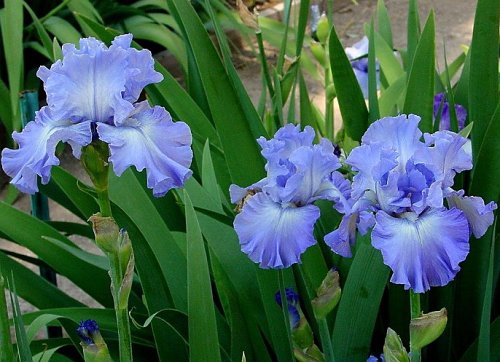 A hearty welcome to the TAIS website. This site is devoted to all who are interested in, and have a love for iris. Tucson Area Iris Society is the local Iris Chapter/Society for Tucson and the surrounding area, as well as an affiliate of the American Iris Society.
We're a non profit organization whose purpose is to promote the knowledge, culture and appreciation of plants in the genus iris. We hold a flower show in the spring and a plant sale in the fall of every year. Our meetings are held on Saturday mornings and free to the public.
We hope you enjoy our site. Please feel free to browse.
What's New?
Poetry added to poetry pages
Several new poems have been added to the site. Check out the new iris related poetry in our poetry section.
Iris YouTube videos
Musical video
http://www.youtube.com/watch?v=dRp0r95MPB4
How To Paint an Iris
http://www.youtube.com/watch?v=wmwhqWONMGk
To see our new page of iris YouTube musical slideshows and videos click here.
Artwork Added
Check out our artwork pages. There are many new pieces of computer generated "Iris ART". To view them click here. We hope you enjoy them. You are invited to contribute your Iris Art Work to this site also. To do so -- send your art pieces to: irislady@comcast.net
Iris Seedling Photos from two of our Iris Hybridizers.
Evelyn Wallman and Margie Valenzuela has just released some new seedling photos. There are a variety of new seedlings to see - in different shapes, patterns, and forms.....from lovely to the unusual. If you have a couple of minutes - click here to see them.